Complete Story

01/08/2021
ONMA Convention won't be held this year
Hooper and Collegiate presentations to be virtual, along with Carrier of the Year Awards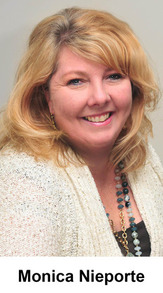 By Monica Nieporte, OMNA President and Executive Director
The Convention Committee decided last fall to postpone a 2021 convention due to the uncertainty around the coronavirus pandemic and when indoor mass gatherings would again be permitted.
It turned out to be a wise decision but, of course, a disappointing one as we all look forward to the networking and education this annual opportunity provides.
Rest assured, we will be working hard to make February 2022 extra special and I think by then even those who aren't perennial attendees will be looking forward to attending and renewing professional contacts and just feeling a sense of "normal" again.
The "new normal" isn't nearly as much fun as the wine auction and silent auction.
In the meantime, we will be sending out award winner notification letters to our Hooper and Collegiate finalists, be putting together a virtual presentation for both of those and the Carrier of the Year award. Details of when and how to view will be coming later this month.
We will also have a special Presidents Award presentation by our outgoing president Ron Waite and the annual ballot for executive committee and board of trustees that will be sent to publishers at the end of this month.
We hope everyone has a happy and healthy 2021 and if you have ideas for virtual workshop topics in the meantime, let Jason or I know and we will do our best to keep those webinars coming.