Complete Story

06/07/2019
Answering hotline questions on public records violations, marijuana advertising, and more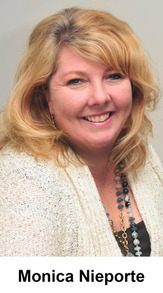 By Monica Nieporte, Executive Director
The legal hotline has been busy this spring with many reporters starting to get stonewalled on some rather routine public records requests.
Go ahead and make your second attempt (many times the request is deemed overly-broad or they claim they have no records that are pertinent to the request). However, don't forget that you have a wonderful process available to you through the Ohio Court of Claims that you can utilize for just a $25 filing fee.
The issue gets mediated without you or your news organization having to enlist the help of legal counsel to file a lawsuit in your local Common Pleas Court – an expensive and very time-consuming process.
We have had a few members already this year file public records violation allegations with the Court of Claims and their issues are moving through the process at a pretty reasonable pace.
Hopefully we can successfully get open meetings violations added to the process through our efforts with the state legislature this spring. For now, filing a civil lawsuit at the local level is still the path of recourse and it's a long and expensive one.
We've also been getting a lot of questions regarding advertisements and the rules for e-cigarettes, medical marijuana, hemp oil, etc. Because we anticipate there will be ongoing questions and interest in this topic we have enlisted the help of the attorneys at Baker and Hostettler to help us put together an informational webinar later this summer. Stay tuned to upcoming editions of the Bulletin for details.
One final note, we have some great training available this summer and fall. Please make sure you check out the training calendar and pass it along to everyone in your news room and sales departments. We have some high-quality workshops that are completely free thanks to our partnership with the Ohio Association of Broadcasters and the Society of Professional Journalists. To continue to be able to offer these in partnership with these organizations, we really need for ONMA to be represented well at these events. They just won't continue if just one or two of our members register and show up. So please, take a look and see what might be of benefit to you or your business. For the FBI training, anyone from your business can attend – it could be the publisher, business manager, safety committee chairperson – it does not matter what position this person holds in your organization as long as they are there to get the training and then share it with others.
This summer I will be traveling around to many of our members' markets. I look forward to meeting new people and seeing some longtime acquaintances. Feel free to let me know how we can better serve you and help you be the best you can be for your readers and clients.