Complete Story

12/07/2018
Outcomes solid so far on public notices, records in lame-duck session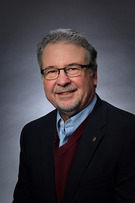 By Dennis Hetzel, Executive Director
It's lame-duck time, the period between an election and the seating of a new legislature when just about anything can happen to a pending bill and sometimes does. The drama will unfold in the Ohio Legislature for at least one more week.
I'm pleased to report that we have a good batting average so far. However, please note that all these bills remain pending and subject to change – as well as some others not discussed here.
Delinquent tax public notices: House Bill 458 would have made second publication of the delinquent tax notices optional and move the publication to government websites with no real standards. The bill had had only two hearings in the House, both for supporters only. Recently we learned that some local government lobbyists were making it a priority, attempting to amend the bill into another measure without any sort of thorough vetting.
A number of ONMA publishers made personal calls to help us spread the word that we were opposed for reasons of both process and policy. At this writing, it appears that our efforts to stop this bill will be successful. We particularly thank House Speaker Ryan Smith, Speaker Pro Tempore Kirk Schuring and Senate President Larry Obhof for hearing our concerns.
Body cameras: We still have concerns about HB 425, which adds new exemptions to cover the privacy issues raised by police-worn body cameras and, because of an amendment, dashboard cameras. However, the bill also represents about two years of work among many competing interests. In most cases, the recordings will remain open to the extent they are under existing law except for video taken in a private home or private portion of a business. There also provisions involving sex crime victims and violence against first responders. Disputes can be resolved in the new, low-cost Court of Claims process to manage record denials. Our suggestion was adopted for a new appeal process in which you can go to court to argue that public interest outweighs privacy considerations in exceptional situations. Differences between House and Senate versions still must be reconciled.
Graphic footage: HB 451 is similar to HB 425 in that depictions of sex crimes or offensive graphic visual images are specifically not public records. We argued this law is unnecessary, noting that there is no evidence such images have ever been released under existing law. The bill seems likely to reach Gov. Kasich. We were able to get an amendment to clarify that the new exemption covers only images, not written descriptions.
Historic records: For years, historians, archivists, adoptees, genealogists, researchers and others have been trying to stop the practice of some Ohio public records being kept secret in perpetuity. These often involve local facilities such as county homes and hospitals. HB 161 changed that to allow release after 100 years with only a few exceptions. The Ohio Senate agreed to both of our amendment suggestions, which were offered by Sen. Michael Skindell. We were able to lower the exemption from 100 to 75 years and delete an ambiguous, unrelated provision that could have been a nightmarish loophole that would allow new classes of records to be closed. The House needs to concur in Senate amendments.
Drones: We were concerned for some time about SB 250, which had provisions regulating drone use related to protection of critical infrastructure. The original version was written so loosely that, for example, a media organization could have bene prosecuted for obtaining drone footage of a leaking dam. The drone provisions have been removed from the bill, which is still pending and seems likely to pass.
We'll let you know how everything turns out.
There's a reason the word 'lame' is in 'lame duck'
This is not an official ONMA position; just my thoughts as I represent our organization during a lame-duck session for the final time.
Anyone concerned about the fragility of our democracy in these bizarre days should be watching with horror as events unfold in the legislatures of nearby Wisconsin and Michigan. In those states, majority legislators are actively working to undermine the powers of the incoming governor and attorney general of the other party. The hypocrisy of this is obvious since there is no way this would happen if their party still had the chief executive's seat.
If Rich Cordray had won the Ohio governorship, would Buckeye State Republicans have gone to the extremes of, say, Wisconsin and started stripping power from the executive branch? Maybe I'm naïve, but I believe the current legislative leaders in both the Ohio House and Senate have too much class and respect for our institutions to travel that ugly road. And I don't believe outgoing Gov. Kasich would sign such measures.
Even so, I think the argument is strong that even a relatively tame lame-duck is called "lame" for a reason. These sessions offer too many temptations and opportunities for shenanigans. Ohio could do what some other states have done and eliminate them entirely, as this commentary from Politico.com argues in more detail.
The possible solutions are quite simple, starting with the notion that two-year legislation sessions must end before Election Day of even-numbered years. I hope our editorial writers will give this some thought.