Awards Links

Hooper Weekly Newspaper Competition
2019 Hooper Weekly Newspaper Competition entry submission deadline is Monday, October 8, 2018.

Click here for competition categories and requirements to enter the 2019 Hooper Weekly Newspaper Contest.
The annual Osman C. Hooper Weekly Newspaper Competition recognizes the best weekly newspapers in Ohio. Entries are to be submitted online. The contest code is: ONMACONTEST
Please note which categories newspapers need to be entered in to be eligible for the Hooper Newspaper of the Year Award. The Osman C. Hooper Newspaper Awards will be presented as part of the ONMA Convention in February 2019.
Thank you to the Weekly Newspaper committee for all their work in putting this contest together each year.
Ohio News Media Association Weekly Newspaper Committee
Mary Huber (Chair), Archbold Buckeye
Megan Bachman, Yellow Springs News
Lee Cochran, ThisWeek News, Columbus
Amanda Crabtree, The Telegram, Jackson
Mark Fortune, Coshocton County Beacon
John Karlovec, Geauga County Maple Leaf, Chardon
Beverly Keller, The Budget, Sugarcreek
David Keller, Morgan County Herald, McConnelsville
Ellen Kleinerman, Douthit Communications, Chagrin Falls
ONMA staff liaison: Sue Bazzoli
About Osman C. Hooper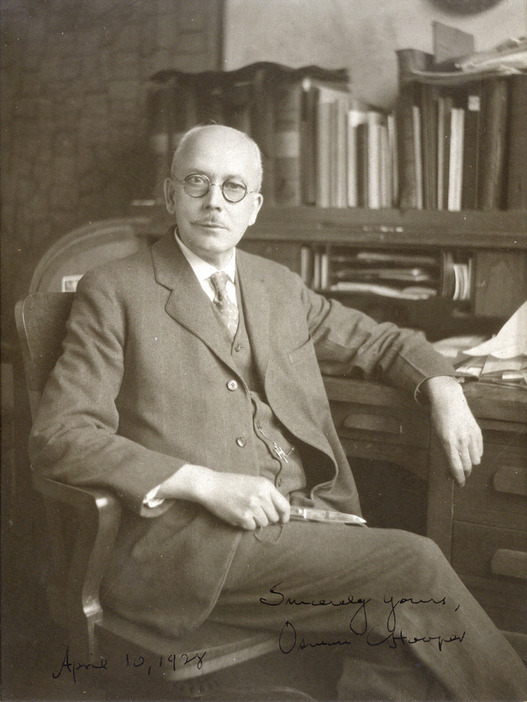 The contest is named after an important Ohio journalist. When the Ohio News Media Association was established in 1933 as the Ohio Newspaper Association, Osman Hooper was already a significant contributor to the organization. For many years he conducted the annual "Ohio Newspaper Show" which was held as part of the Buckeye Press Association convention in Columbus. At the turn of the century, the Buckeye Press Association, which represented weekly newspaper publishers, and the Associated Ohio Dailies were conducting separate events. ONA's founding was the result of their merger into a single state trade association.
It was also in 1933 that Hooper published one of several books, "The History of Ohio Journalism," which traces the beginnings of Ohio newspapers. At the 1937 ONA Convention, Hooper was presented a resolution citing "his part in the development of increasingly high standards for Ohio community papers" and his name was added to the annual weekly newspaper contest.
Hooper spent 58 years at The Columbus Dispatch, beginning as a telegraph editor in 1880. He was an editorial writer for nearly 20 years and was made literary editor in 1917. Hooper became a journalism professor at Ohio State University in 1918 and was named professor emeritus in 1932. Throughout his teaching career he continued to edit The Dispatch book page.
In 1925, Hooper established the Ohio Journalism Hall of Fame which is housed at Ohio State University and in 1939 he was inducted into the Journalism Hall of Fame. He died in 1941 at the age of 83.